I was so happy to get up at 5 a.m.  and watch history unfold!  Princess Kate was stunning!  I am hearing a lot of talk that people wished it would have been a little more.  I loved how simple it was, an understated beauty, classic and a timeless gown.  This was an Alexander McQueen dress designed by Sarah Burton.  Gorgeous!
Image from Style Me Pretty's website!
I also immediately fell in love with Pippa's (Kate's sister) bridesmaid gown.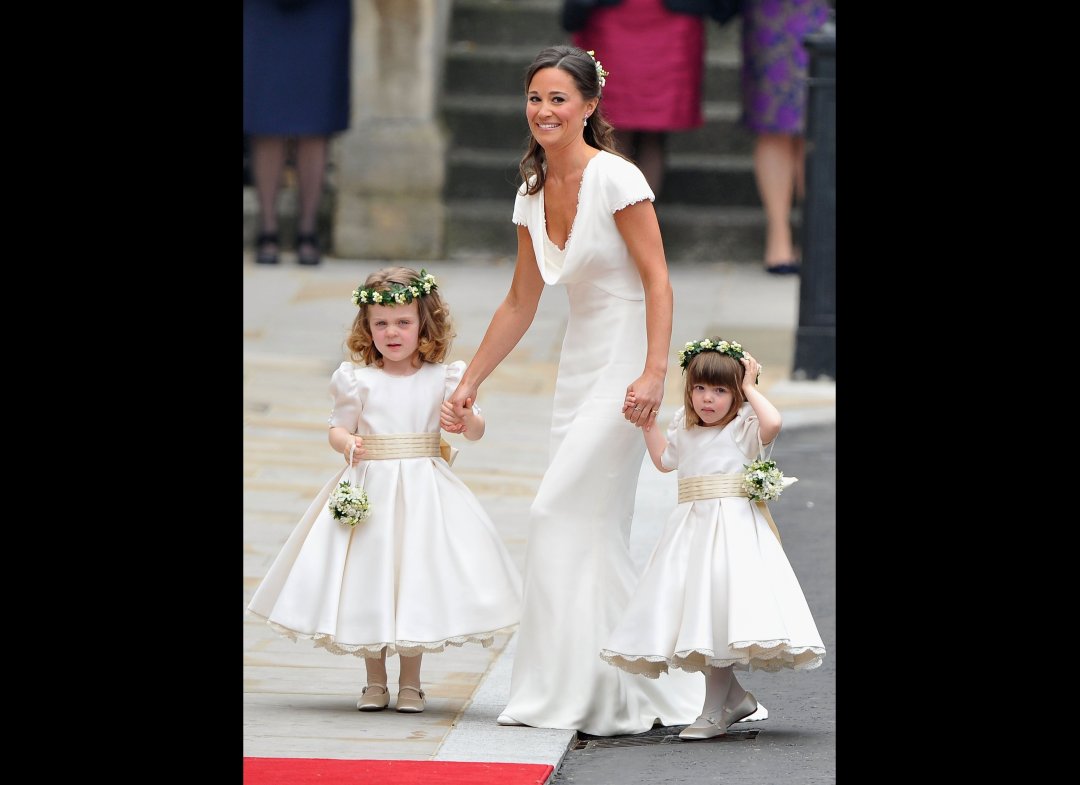 Maid of honor Pippa Middleton wore, like the bride, a Sarah Burton creation made of a heavy, ivory satin-based crepe, with a cowl front. It has the same button detail and lace trims as her sister's stunning bridal gown.
I continued to watch the ceremony unfold, and was just amazed.  I think they said 1900 in Westminster Abbey....can you imagine?!?!
I sat patiently and awaited the kiss.  When I saw it happen, I was a little said and thought really...that's it.  But then, to my surprise, we got a second one!  I was then satisfied :)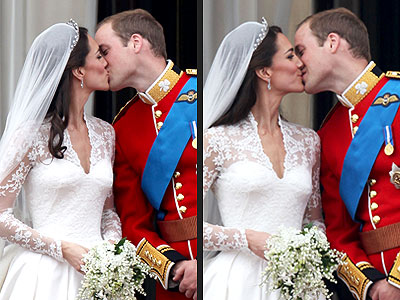 I can't wait to see images pop up the reception and her dress change later in the evening!
Congratulations to the Royal Couple!!